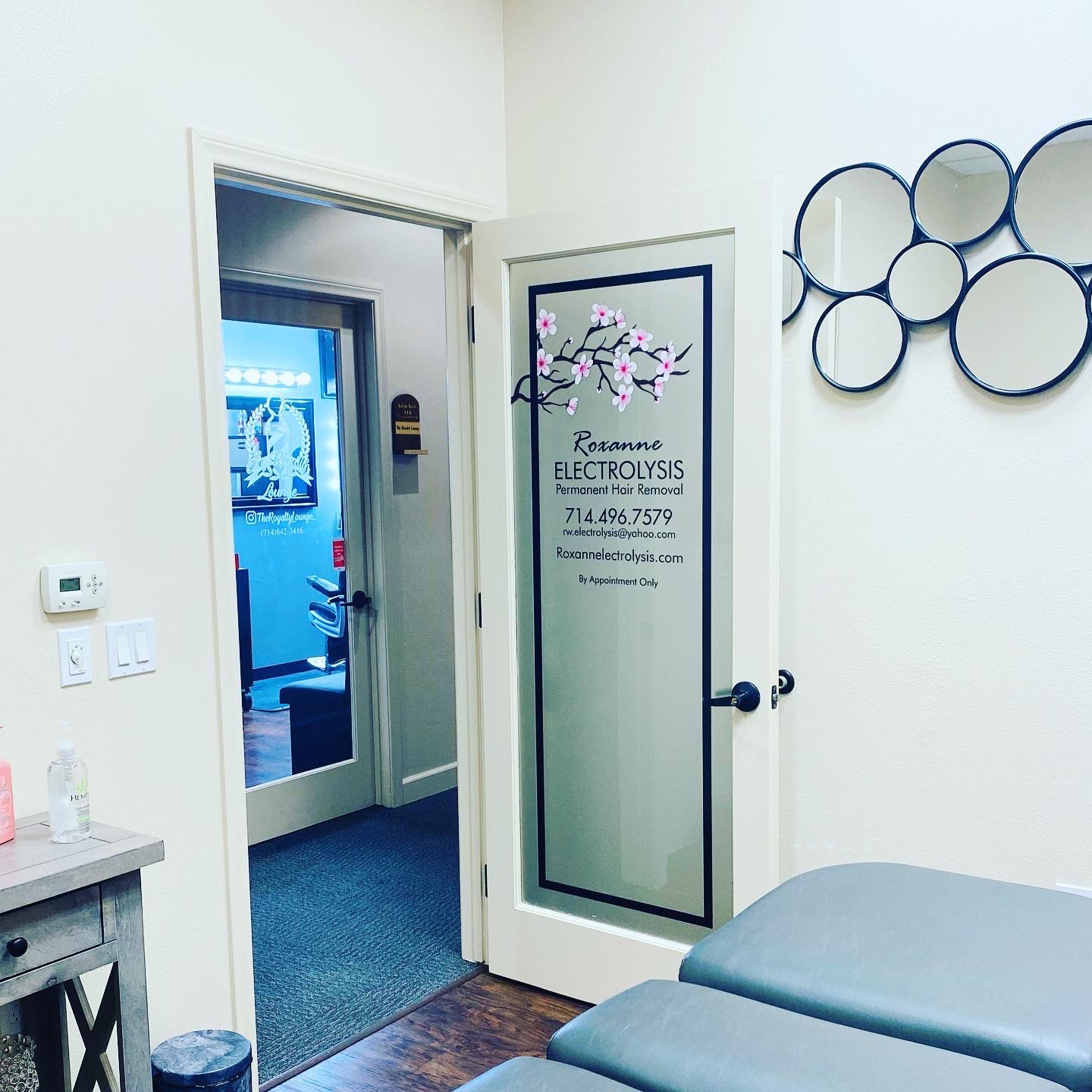 Hello and welcome to my site. My mission is to give all of my clients the highest quality of treatments, education and most importantly, self confidence.
I have been a licensed Electrologists for 10 plus years. Additionally, I have worked at the American Institute of Education as an instructor for over 2 years to continue my education by helping future electrologists.
I am very excited to help my clients raise their self-esteem and confidence, and provide a permanent solution.
Electrolysis Pricing
OUR PRICE TABLE
Credit Cards ($3 Service Fee Applies), Zelle, Venmo and Cash Accepted
More About Electrolysis
FAQ
How does Electrolysis work?
There are 3 modalities that an electrologist can use. Galvanic is direct current Thermolysis is heat Blend is use of both heat and direct current. The Electrologist insert a single sterilized disposable probe along side the hair, into the bottom of the hair root ,and apply heat and/or current to penetrate the hair cells and dermal papilla.
Is Electrolysis painful?
The level of electrical current can be adjusted to achieve a painless procedure. By reducing the electrical current, however, there are trade-offs in terms of the length of time to achieve permanent hair removal.
How long does the treatment take?
This varies greatly from person to person. Factors such as the size of the area to be treated, the curvature of the hair follicle, the level of skin sensitivity, hormonal balance and heredity all have an effect.
What is the effect on the skin?
The tissue surrounding the hair follicle should not be damaged. Temporary side effects may include some redness and swelling, dryness and scabs. If the procedure is not carried out by professionals, there is the risk of permanent skin damage resulting in a scarring or pitting of the skin.
How long does it last?
Electrolysis is often viewed as a permanent hair removal method. Once the hair root is destroyed, the hair will not grow back. There are exceptions however. In some cases hair does regrow in places and clients need to return once or twice a year for a cleanup. Hair can continue to grow in the underarms, pubic area and around the nipples during a woman's reproductive years. Applying a hair inhibitor after electrolysis treatment will stop the hair from regrowing.
Testimonials
Our clients reviews
"I cant say enough about Roxanne! She does a fantastic job and always goes above and beyond during all my appointments. Roxanne is also an expert in her field, as an instructor at AIE school for Electrolysis. She has a wealth of information and is always willing to answer all of your quest. or concerns. Her office is cute, clean and professional. I highly recommend Roxanne's Electrolysis!"
Get In Touch
How to Find Us
Contact Us
HAVE ANY QUESTIONS?